About Us
We help our clients create successful strategies and make great decisions by interpreting the reality of people's lives not just analysing data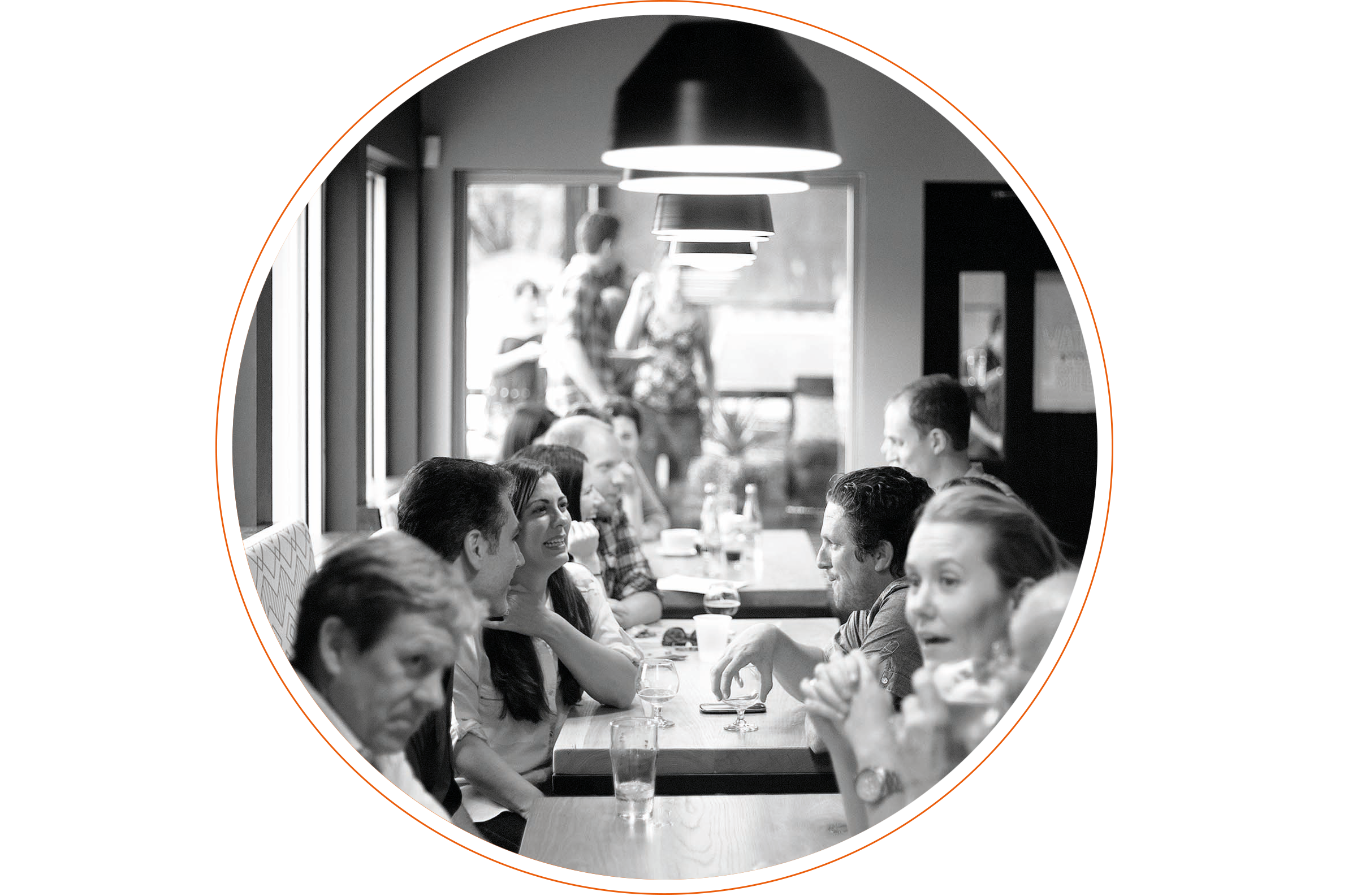 RESEARCH
Face to face and online qualitative and quantitative methodologies as well as traditional focus groups, interviews, surveys and communities we use a range of proprietary techniques to understand people's behaviour and attitudes in their day to day lives and help our clients make great decisions.
CONSULTING
We support our clients with our commercial pragmatism and senior management experience by providing consulting services around: brand and business strategy facilitation: communications planning, trends and behaviour interpretation: market opportunity scoping and acquisition due diligence.
Our History
The Idea

Martin (Marketing), Gail (Qual researcher) and Sean (Quant researcher) thought that lots of market research was underwhelming because it failed to focus on the delivering practical, usable and clear recommendations backed up by real evidence gathered in the right context.

The Launch

Tangible was launched – we found a great property in a seventeenth century former tea importers shop in Windsor and set it up with everything we needed for doing real consumer research: real store fixtures, a real and functioning kitchen, a real living room which doubled as a big meeting space and a proper little study for important one to ones.

The First Client

Reckitt Benckiser was our first client and we have been working with a huge range of fantastic brands ever since. Our longest running client relationship is with our friends at Costa – 16 years and counting.

The Sheffield Set Up

We had built up a big client base in the north and found ourselves running fieldwork all over the country. This called for an expanded team and a new facility so we set up in Sheffield. Initially in a magnificent mansion house in leafy Nether Edge, we moved into a converted dairy yard just off Ecclesall Road and replicated the home from home set up: a shop, kitchen and living room.

The Methodology Invention

We invented our specialised quali-quant clinic methodology for testing and optimising packs and products in a simulated buying situation. It's been used by Kelloggs, Arla, Heinz, Warbutons, Pfizer and Unilever amongst many others.

The 100th Client

2005 arrived and we hit a big milestone: our 100th client.

The Team Grew

One of these clients seemed to be showing a great level of interest in what we were doing and before we knew it Dominic (another marketing man) had joined us.

The Retirement

Martin moved to Bath to take a well-earned early retirement.

The 200th Client

2012 saw our next big milestone: our 200th client The National Trust.

The International Ventures

Three quarters of our projects were UK based over the next few years we continued to expand our minds with travel – working in the United States, Canada, China, Russia the Middle East, and across most of Europe.

The Big Move

We moved from Sheffield into our new Deansgate offices and workshop space. It turns out that the magnificent baroque building we found was on the site of an old tea importers too!

The Training Began

We started our Training business and expanded our consulting offer by teaming up with long time colleagues Elaine and Carol. Sean retired his calculator around this time too.

Gail and Dominic continue to run Tangible and are heading towards our 300th client, working with a fantastic team of big brained, curious minded, and hugely enthusiastic people.

2020

20 years into the century and we're celebrating 20 great years since Tangible started. ​