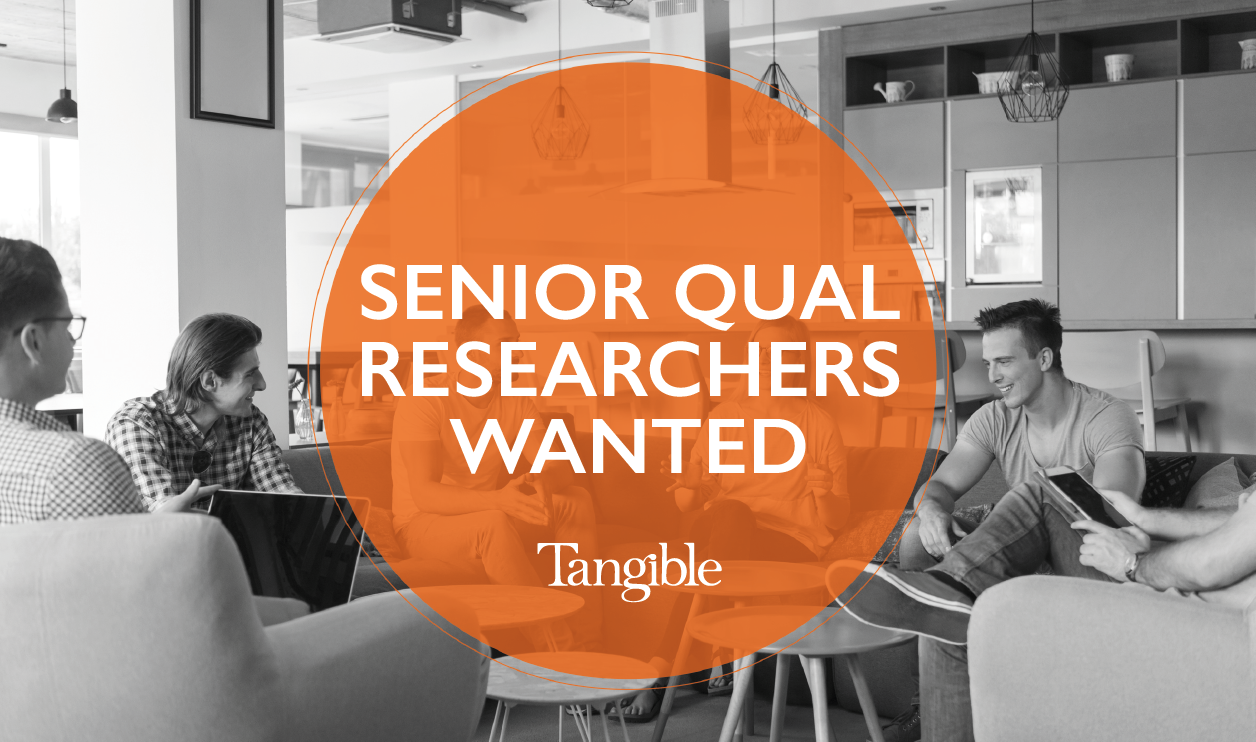 We are looking for experienced qualitative researchers with expertise in consumer brands to join our team at our offices in Windsor west of London or on Deansgate in the centre of Manchester. You must have a minimum of 5 years' UK experience researching branded consumer markets.
For more information please get in touch or send your cv and a covering letter introducing yourself to our MD Dominic Box: Dominic@tangiblebranding.com
We only consider direct applications – no agencies please.