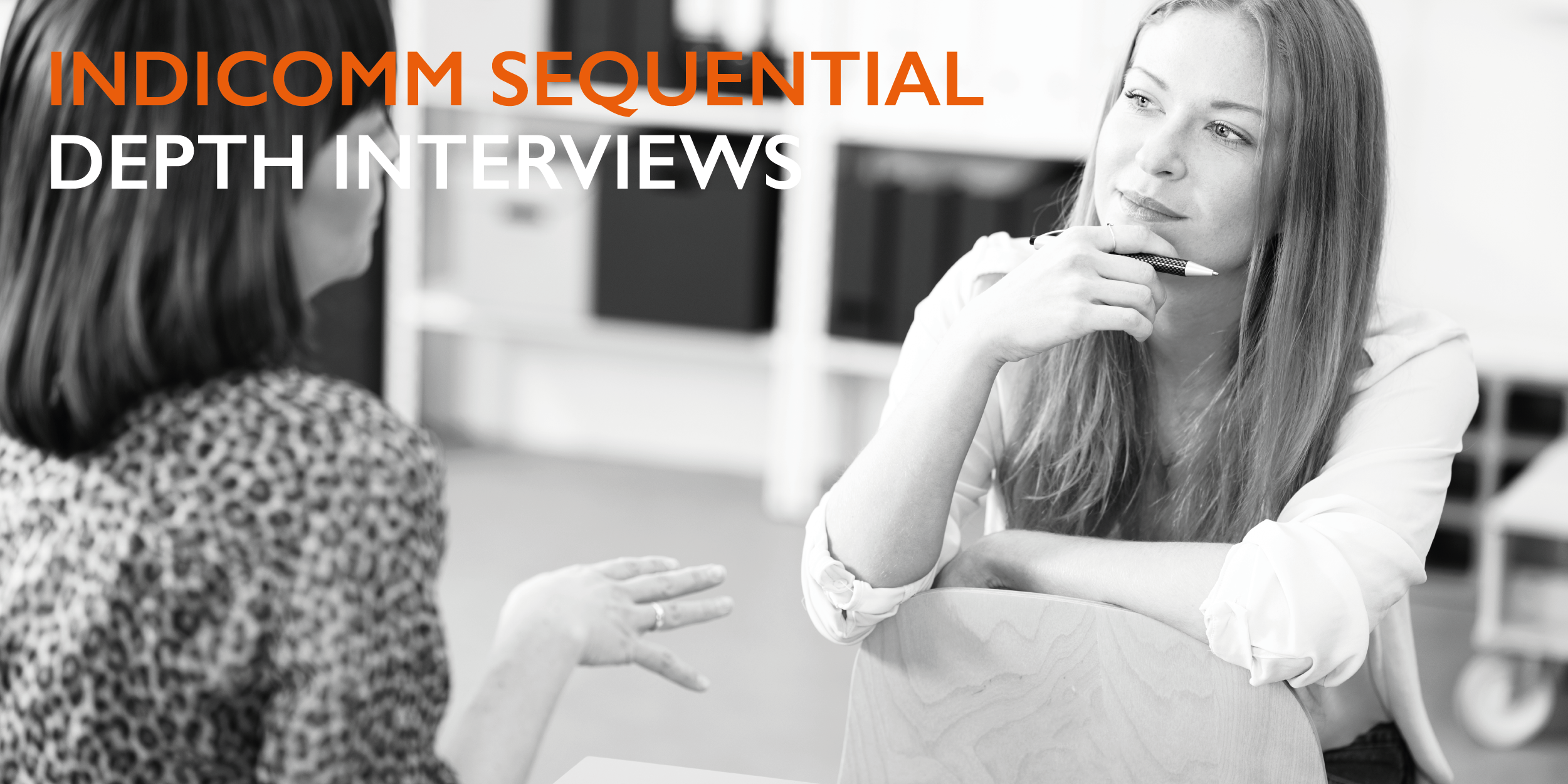 WHAT
Quick, efficient and effective individual face to face interviews to test communications concepts in depth and in real time.
HOW
10-20 individual, one-to-one face to face depth interviews of 20 – 30 minutes are conducted in 1-2 days using a specially constructed guide at a Tangible research facility. An iterative approach means that live adaption and development of simple concepts storyboards and mocked up stimulus can take place without having to wait for the next round of research. The sessions are conducted by a team of Tangible's expert consumer researchers and observed by the client and agency team who participate in the stimulus development whilst benefiting from the close contact with real reactions to their communications material.
WHY
When there is a need to test some copy, a storyboard, a mailshot, banner or online ad to make sure it is going to hit the mark, there isn't always much time to spare in the development process or a large budget to commit to research. Focus groups are one way of understanding a human response, but they can be too cumbersome and expensive, especially for early or late stage communications development. It is important to know what individual people feel about the copy and not have their response diluted or influenced by a group effect. The Indicomm technique gathers individual engagement and understanding with a pre-recruited and screened sample of the target audience – the outputs are evidence-based, actionable and quick.