Be a Marketing Athlete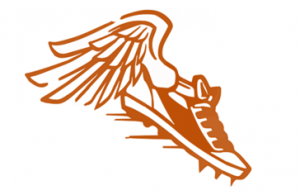 In a previous blog, Be A Brand Artist, we took inspiration from the art world to find approaches to creativity in brand management. In this post we look to sport and, having raided coaching manuals for ideas, ask how being a Marketing Athlete could help deliver success:
Set goals that are within sight. It is more realistic and achievable. As Olympic Champion and world record holder Michael Johnson said "Life is often compared to a marathon, but I think it is more like being a sprinter; long stretches of hard work punctuated by brief moments in which we are given the opportunity to perform at our best."

Compete to win, not to take part. Define the basis for claiming success and then do everything it takes to make it happen. This means understanding that unless you are improving you are probably falling behind.

Prepare well. Know the competition, preferably better that they know themselves. Do the best research you can, the most robust scenario planning, and show the greatest attention to detail.

Be confident. Humility is how to behave in victory, not in competition. To paraphrase one elite athlete "modesty never won me anything".

Focus, commit and be consistent. Deliver the plan.

Embrace adversity. Overcoming hurdles that others see as barriers is a source of competitive advantage. Being flexible means you can adapt to external changes.

Learn by doing. Achievements are made by doing things, not by talking. Having the mental toughness to review and understand performance problems is the first step to improvement, not an admission of defeat. Accepting accountability means recognising the potential to succeed.

Don't be satisfied. Improve with experience by asking for help and seeking the best coaching and advice.

Celebrate with shared pride. It's about the team, the satisfaction of a group effort, of the potential to win again. Marketing is not an individual pursuit.
To find out how Tangible can help you be a Marketing Athlete please get in touch here