The Blueprint for Positive Packaging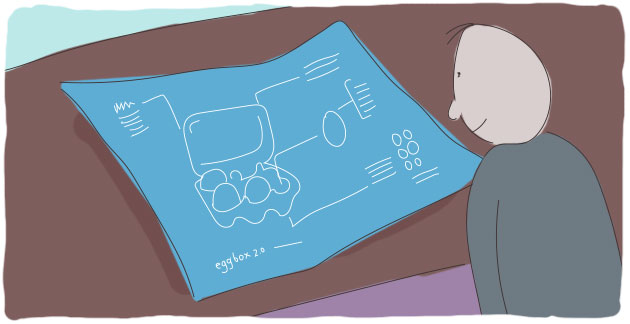 In a previous post we talked about how consumers feel about food waste. Our research suggests that they do not yet recognise the positive role packaging can play by protecting and preserving the product and therefore reducing food waste.
This means there is a largely unmet opportunity to put some more positivity into perceptions of brands through their use of packaging, and of packaging in its own right by connecting its rational benefits with an emotional response.

Rational and Emotional Benefits
To succeed with consumers, packaging has to do the practical things like visibly protect the product, work if it has a function (open, pour, reseal) and be easily disposed of via household recycling. This level of performance is generally assumed and not thought about in the buying process.
In addition, consumers make emotional responses to attractiveness and visual appeal. Light weight / cost reduced / recycled packaging is still not interesting enough to most, unless it means they pay less. But if the food is better presented – made more heroic – this has an emotional impact.

The Blueprint
Packaging that keeps food fresher is recognised to be a good thing when explained (particularly amongst smaller and single person households), and the idea of packaging that improves the experience of using / cooking food is also a good thing – either in terms of simple convenience and enjoyment.
So, packaging led opportunities to engage consumers could be based on offering:
portion management
meal solutions that reduce the need for multiple ingredients
locked in freshness
re-sealability
longer shelf life
easier storage
and of course, being recyclable and therefore easy to dispose of
Successful packaging should:
meet the environmental challenge by doing what needs to be done – but don't expect to be thanked
offer something new
increase value of packaging by demonstrating its value
move packaging from an invisible passive role to a more visible positive role

Positive packaging is a win:win:win for consumers, brand owners and the environment.
To follow up on how to improve packaging positivity please get in touch with dominic@tangiblebranding.com