Singling Out Real Consumers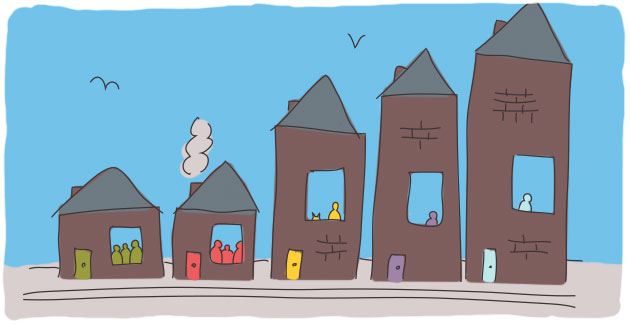 Tangible has many years of experience in conducting primary research into consumers. We have studied this area for many different brands and looked at shoppers for a wide variety of retailers. It seems like we are being asked to look at highly segmented audiences more and more, to understand the importance of individuals buying goods and services for themselves rather than for the family.
Single person households account for 29% of all households in the UK
This is not down to a sudden show of self-interest by the family's main shopper, but rather the rapidly growing phenomenon of single person households.  In fact, the latest Labour Force Survey issued by the Office for National Statistics, shows that single person households account for 29% of all households in the UK, totalling of almost 8 million people.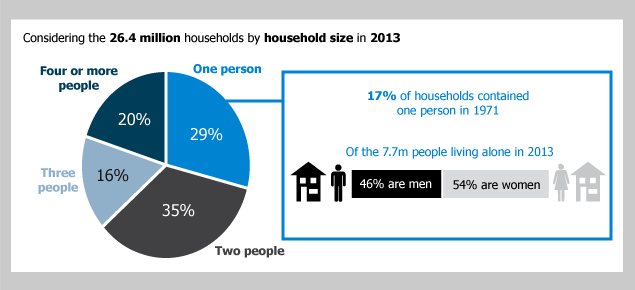 Source: Labour Force Survey – Office for National Statistics
Senior Singles and Singled Outs
It would be easy to assume that this is all due to an aging population, characterised by elderly widows living alone in retirement flats. 'Senior Singles' are of course an element, but so are the 'Singled Outs'. This group comprises of the recently divorced or separated – 42% of marriages end in divorce.
The 'Singled Outs' group is also made up of those just starting out in life; the 'Young Free Singles'. This group has the potential to build disposable income due to the lack of the prospect of a mortgage which would require them to save for deposits. The 'Young Free Singles' are destined to grow in number and will be typified by new graduates in employment interested in getting out of their one bedroom apartments.
At Tangible, we think this group will lead the new trend of seeking experiences, rather than consumption, and a mentality of 'living life to the full' could dictate the way that brands choose to present themselves in future.